Wet Hair. Don't Care
Finally. A super absorbent hair wrap that's so light & compact, you can get dressed while wearing it!
Other hair wraps look dull and boring. So we set out to make an eye-catching, stylish and convenient hair wrap you could wear anywhere you like!
Quick Drying. Lightweight. Super Absorbent. No Odours.
Where do you wear yours?
Are you hiding in the bathroom while drying your hair? Hide no more!
Dock & Bay Hair Wraps are designed for wearing around your house as you get on with life, and doubles as a beach wrap for outdoor convenience.
Your perfect accessory for travel, home, at the beach, on vacation - just about anywhere!
This is how we wrap it
We wrap our hair just about anywhere. In fact, there is no place we wouldn't take it.
Easy to use. After a bath, shower, swim or snorkel, flip your hair forward, slip the wrap over your head and twist hair into a wrap as you would a normal towel. Hook the loop over the button to lock into position. Apply make-up, get dressed, dance around, do some yoga, all while saving time drying your hair. Less blow dry time = winning at life.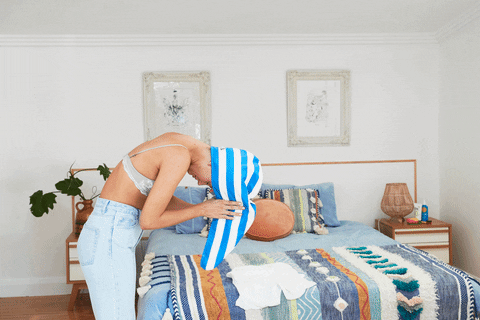 Good Hair Doesn't Follow the Rules
If you want to let your hair down, this is the new accessory to break the rules.
Forget hats or baseball caps, hair wraps protect your scalp from the sun so you can stay out longer (and keep mum happy too).
Available Now. Single or Twin Pack!
Life is better together. Go for a twin pack and enjoy hair wraps with your bestie, mother, sister or anyone else you meet!
Or simply keep both for yourself! After all, there are so many colours to choose from...