All good things must come to an end and this trip couldn't have been any better! There were celebrations, hugs and tears as Colour of Summer wrapped up for 2018.
And did you hear there were D&B tattoos?! Three of our Ambassadors (Aiden, Keely and Matt) and our Drone Videographer, Danny, got Dock & Bay tattoos on our last day in Bali. The group wanted a permanent reminder of the amazing time they all had together. What's better is that Andy & Benno had no idea - it was a complete surprise!
We spent our last night together at the Villa with an Indonesian feast, more D&B cocktails, some speeches and another surprise – a rap from Andy & Danny.
Who's who?
Our Dock & Bay brand ambassadors are Keely, Aiden, Lisa, Matt, Jennifer & Preethi. Our influencers are Moti, Christian, Paige, Sophie, Jessica & Lyssie
Yes it really happened! The boys and Keely surprising us with their fresh tattoos.
The girls
The boys
Benno and Andy are never without a towel
Photobooth action
Cheese!
Our photographer Emma and Benno
...and they rapped. Andy & Danny
Benno handing out presents to all our amazing Ambassadors and Influencers
So many group hugs were had
Preethi was the first to leave
There were tears.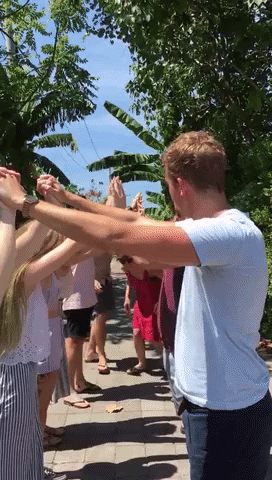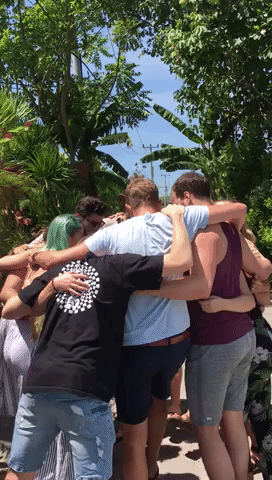 Can we say this was the best week ever! Can't wait for the next one! #colourofsummer
Colour of Summer | Bali, Indonesia
Photographer: Emma Sailah, Australia
Videography: Alyssa Shreeve, United States
Drone: Danny Chapman, DCP Drones, United Kingdom