Dock & Bay were the featured seller on Amazon UK in September - what a treat!
We were stoked to hear that a guy and his video camera would come out and take a few short clips of us. We were totally shocked when a 16 strong TV crew turned up in our co-working space and annoyed everyone! But we had a blast
Check out the video. It's a ripper!
What is a featured seller on Amazon?
We are not 100% sure. But we do know that Amazon have millions of sellers and we were lucky enough to be centre of attention for a few weeks. So thanks Amazon, we felt the love!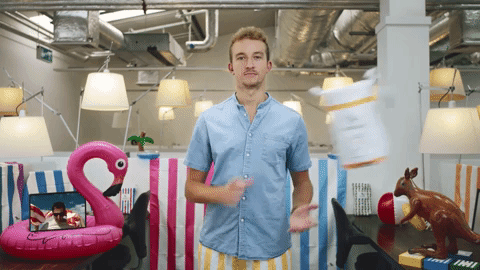 Andy. A man of many stripes, and talents.
Benno made a cameo appearance from Australia via Skype.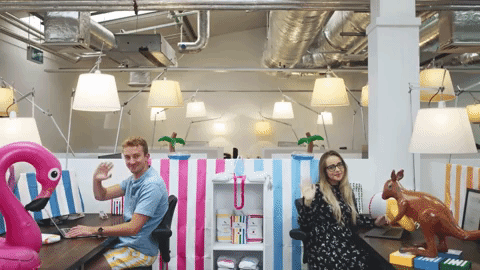 Really, really happy.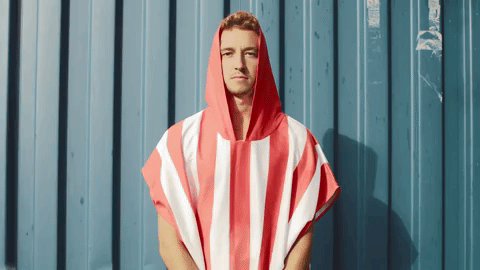 Shhhhh it is a little bit of a secret, but we have large stripey adult poncho's launching in November 2018!
You can get towels, ponchos, hair wraps and swim shorts on this website - or on Amazon. It's up to you!