A dream becomes a reality. Well one step closer to reality anyway. The world's beaches are bound to be covered in cartwheeling, backflipping stripey shorts any day now!
Dock & Bay have released a new range of striped quick dry swimming shorts for men. Did we mention that they're made of 100% recycled bottles? They certainly are. 6 water bottles are reprocessed to make every pair of shorts - it's important for us to be Doing Our Bit!
This is Dock & Bay's first foray into beach fashion - changing the game to use wasted bottles to play a part in the future of eco-clothing. The fabric is made with special moisture wicking properties, meaning they dry quickly. The fit is relaxed and casual, choose a size down for a slimmer fit. The length is somewhere between short and long... we would like to call it the 'Golden Ratio', except it's already taken. So lets just say its above the knees and below the budgie smuggler line - see the photos to learn more!
Our Mens Swim Shorts can be found at Swim Shorts collection.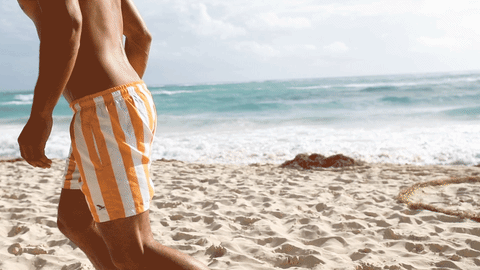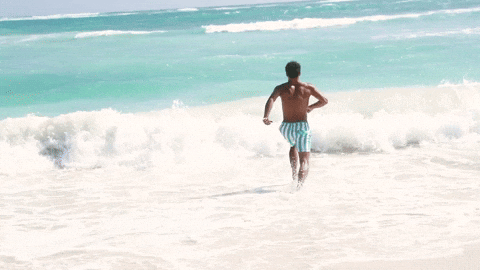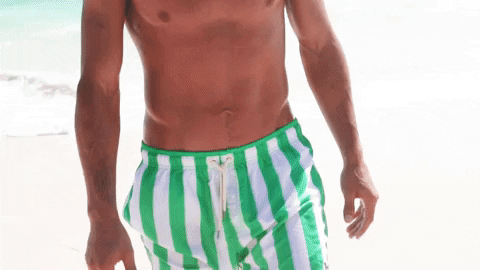 Mario & Ivan chill out in their Dock & Bay shorts, Mariana wears Cheeky Carlyle Swim Aspen Halter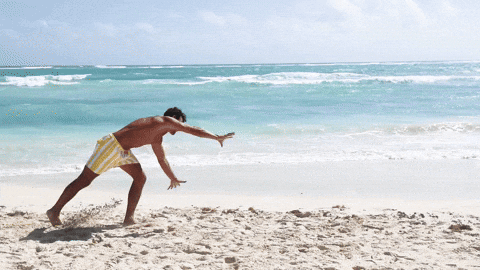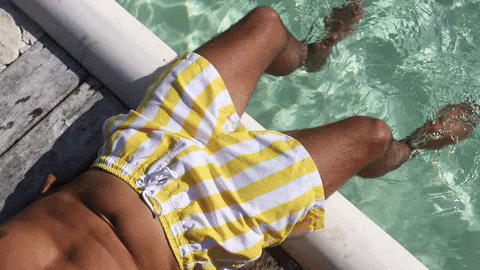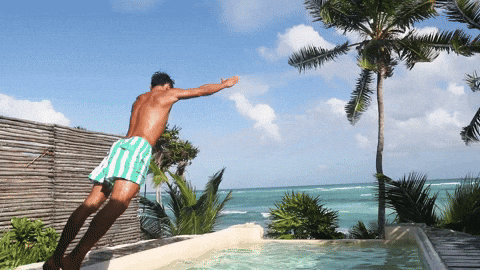 Swim Shorts Collection | Tulum, Mexico
Photography & Video: Emma Sailah, Australia
Swimwear: Dock & Bay (mens), Cheeky Carlyle Swim (womens)
Location: Papaya Playa Project, Tulum